Phase 2 & 3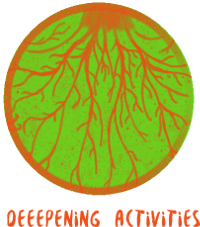 Phase 2: Planning mitigation strategies and tactics
Exercise 1: Group work to mitigate possible vulnerabilities and failure
Based on the clusters from Exercise 3 of Phase 1, divide the participants into groups.
Each group will discuss the following questions:
What can you do to prevent this negative outcome?
What strategies, what approaches, what safety protocols will be required to avoid it?
Are there different strategies for the planning stage, during the protest itself, and after?
What will you do if this potential negative outcome becomes real? What steps will you take? 
Who should lead these strategies?
By the end of the discussion, each group should have a list of approaches and strategies as well as security protocols (rules) in relation to the negative outcome. These should be listed down on flip chart paper and/or documented electronically. Organise these according to the different stages of the protest: before, during and after. Each group will present their lists to the rest for discussion.
The role here of the trainer-facilitator is to provide feedback on the approaches and strategies, suggest improvements (if needed), and find common strategies among the groups.
Exercise 2: Discussion about roles
In the big group, have a discussion on the roles necessary to mitigate negative outcomes, adhere to security protocols, and manage secure communications – before, during and after protest activities. It would be important for the group to finalise these roles and who will fill them.
Phase 3: Communicating securely
Here, the trainer-facilitator can present options for secure communications for the group as they carry out the protest.
Then, the group can spend time installing and making sure that they are able to communicate with each other through the chosen channel.
To help you plan this, read Alternative Tools for Networking and Communications and the Mobile Safety module.
Security note: One of the ways that you can exercise these tools is to make sure that the people who are documenting are able to share copies of their notes and documentation via secure communication channels.
Adjustments for a general workshop
In general, risk assessment activities are more effective when they are done with groups that have common goals, contexts and risk scenarios (i.e. organisational risk assessment interventions, or risk assessment for a network of organisations). Therefore, this activity was designed for a group of participants who are already planning to carry out a protest together and have done some initial planning about their shared protest. But the activity can be adjusted for a more general digital security scenario of individuals from different contexts who are thinking about organising their own protests with their groups.
In order to adjust this activity for more general use, having a sample protest will be a good way to get the participants to practice this activity, and learn lessons that they can bring back to their groups/networks/collectives so that they can assess the risk of their actual protests.
Some guidelines about creating a sample protest:
Locate the protest in reality: It is important to locate the protest in a real context, because then the sample protest will have the boundaries and parameters of an actual protest, and the participants will be able to be more specific in their analysis and their strategies.
If all the participants are from the same country, then locate the protest in that country. If they are from different countries, then have a regional protest.
Design a sample protest for an issue that resonates with the participants: This way, the protest will be familiar to the participants even though it is an imaginary one. They would have organised and/or participated in one in the past.
State the protest demands or objectives: Make them clearly related to the issue at hand, to help with the exercise.
Design offline and online protest activities: Make sure that when you identify the protest activities, you have a combination of online and offline tactics. Be specific about these activities – where will they happen, when will they happen, how long will these activities last?
Base it on an actual protest: If you know of a protest that can work for the participants in your workshop, then use that as the sample protest.
The key in creating a sample protest is to try to simulate as much as you can a real protest scenario. Again, risk assessment activities are most effective with specifics.
You will also need to find ways and adjust your timing so that the participants can learn and absorb the sample protest. You can share the sample protest details before the training, but don't assume that everyone has had time to read before the workshop. You can present the sample protest at the start of the workshop and give the participants hand-outs so that each group will have the information available to them as they go through the phases and exercises of this activity.