Feminist Practices and Politics of Technology
FPT embodies both a critical perspective and analysis of technology. It poses questions and defines issues relating to technology from feminist perspectives, taking into account various women's realities, women's relationships with technologies, women's participation in technology development and policy-making, power dynamics in technologies and feminist analysis of the social effects of technologies.
FPT defines our approach to training. It defines the core values that comprise feminist technology training. It is based on the experiences of women and feminists in and with technology training.
FPT is a growing idea. How it has been defined so far can change and mutate through practice, discourse and experience, and because politics and contexts change.
FPT recognises and advocates that feminist practices of technology cannot be devoid of a feminist perspective and analysis of the politics of technology.
FPT views technologies in two ways: on one hand, technology has resulted in new issues for women and in new permutations of women's issues; on the other hand, technology provides new solutions and approaches to addressing women's issues. It grounds new technologies to women's issues, interrogating how women's realities influence how technologies are developed, used, appropriated and benefitted from as well as how technologies are changing women's realities. It also looks at technologies with a strategic and creative eye, assessing how they can be developed and appropriated to support and facilitate women's rights agendas.
As a perspective, it does not define what the conclusions and issues are. Rather, it poses questions and issues that would lead to exploring and interrogating technologies from feminist perspectives.
Some of the questions include:
How has user-generated content (as facilitated by the internet) changed women's representation in media?
What are the new ways of and spaces for women's building on the internet?
How have women's issues changed as a result of our increasingly technology-driven cultures?
Is online communications secure for women?
Who controls technologies?
How can women's rights activists benefit from new technologies?
What does 'control over technology' mean?
As an approach to training, FPT has core values that define 'feminist technology training'. It springs from the experiences of the FTX trainers as participants and facilitators of technology training. Most of these reflect the values that have already defined 'feminist training'. The difference is that these values are specifically relevant to technology training contexts.
The core values include:
Participatory / Inclusive
Feminist training recognises that the trainer has as much to learn from the learners as they do from her and from the other learners. As such, training will be designed in such a way that will facilitate exchange and discussion.
Feminist training allows for various ways of learning and communicating to accommodate different learning styles.
Feminist training allows for differences in opinions, in experiences and in contexts. It does not assume that all of the participants come from the same background, and it has to be flexible enough to accommodate differences.
Secure
Feminist training is a space where the participant feel safe in two ways: in their learning – that they can ask questions, raise issues, divulge information that will not be rejected, belittled and divulged without their consent in their understanding of technologies – that they are aware of the (possible) risks of certain technologies (i,e. Privacy in social networking sites, safety in using the internet to publish alternative content, etc.)
Grounded in Women's Realities
Feminist training should be based on the needs and realities of the participants. This means, that technologies that will be tackled will have to be appropriate and relevant to the participants. This also means that discussions on technologies must take into account the context of the participants.
Appropriate / Sustainable Technologies
Feminist training should prioritise technologies that the participants can apply, appropriate and use after the training for their work.
Free and Open Source software will be given priority, but only if the participants can sustain their use post-training.
Transparent / Open
Feminist trainers are aware of that they have their own agenda for the training and they make their goals apparent to their participants. This means having processes where expectations from participants and trainers are negotiated and agreed upon.
Creative / Strategic
Feminist training is an opportunity to look at technologies strategically and creatively to appropriate them in ways that are relevant to the participants' contexts.
Emphasising the Role of Women in Technology
Feminist training highlights women's contribution to technology development, use and policymaking. Women like Ada Lovelace and others who have significantly contributed to technologies are great role models, specifically for learners who have fears regarding technologies.
Furthermore, this contributes to correcting the mis-representation of women in the history of technology.
Emphasising Women's Control of Technology
Feminist training is not afraid to get into the deeper aspects of technologies (in development and in policy-making) and emphasis on 'control' and full understanding of how technologies work (and not just on use) must be made.
Fun!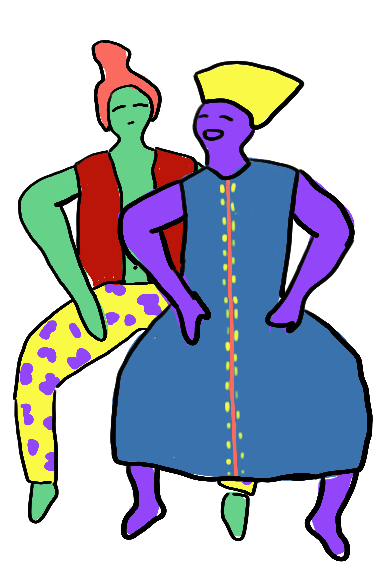 Feminist training should be a space where women can have fun with technology to break down barriers that affect women's relationships and control over technologies.