Multimedia: Wikimedia Commons
Wikimedia Commons is the multimedia repository of the Wikimedia Foundation. It's also the central place that stores most of the multimedia used in Wikipedia articles. 
Although many people turn to Wikimedia Commons to search for pictures and other images or graphics, there is also a vast set of other important resources, such as sound, documents  and video available on Wikimedia Commons. 
Wikimedia Commons can be a hard repository to navigate if you use the default search box. But there are many other ways in which you can actually get the most out of Wikimedia Commons. In this whole section, the explanations will be used to find photos, but most of what is being explained can be applied to search for other multimedia content. These are general search step-by-step guides to get the most out of Wikimedia Commons.
Also, bear in mind that different search functionalities in Wikimedia Commons offer different results.

Search with Special:MediaSearch
Special:MediaSearch is an experimental search tool with improved algorithms for finding content, that is currently being tested with the Commons community. Even as a Beta service, it produces very high quality results when searching Commons:
On the search box on Wikimedia Commons, type: "

Special:MediaSearch

".

Special:MediaSearch will retrieve better results than a regular search in the search box. 

Special:MediaSearch is singular/plural sensitive. If you type "readers" instead of "reader", you might receive slightly different results.

In Special:MediaSearch you can browse through different type of media content (images, audio, video, categories, and also other file formats, such as PDF or DJVU). 

In Special:MediaSearch you can select the size for images (small, medium, large).

In Special:MediaSearch, for all media, you can search for specific file formats that correspond to that media (for example, in images, you can search for JPG, XFC, etc), and also sort by relevance, by choosing from the dropdown menu.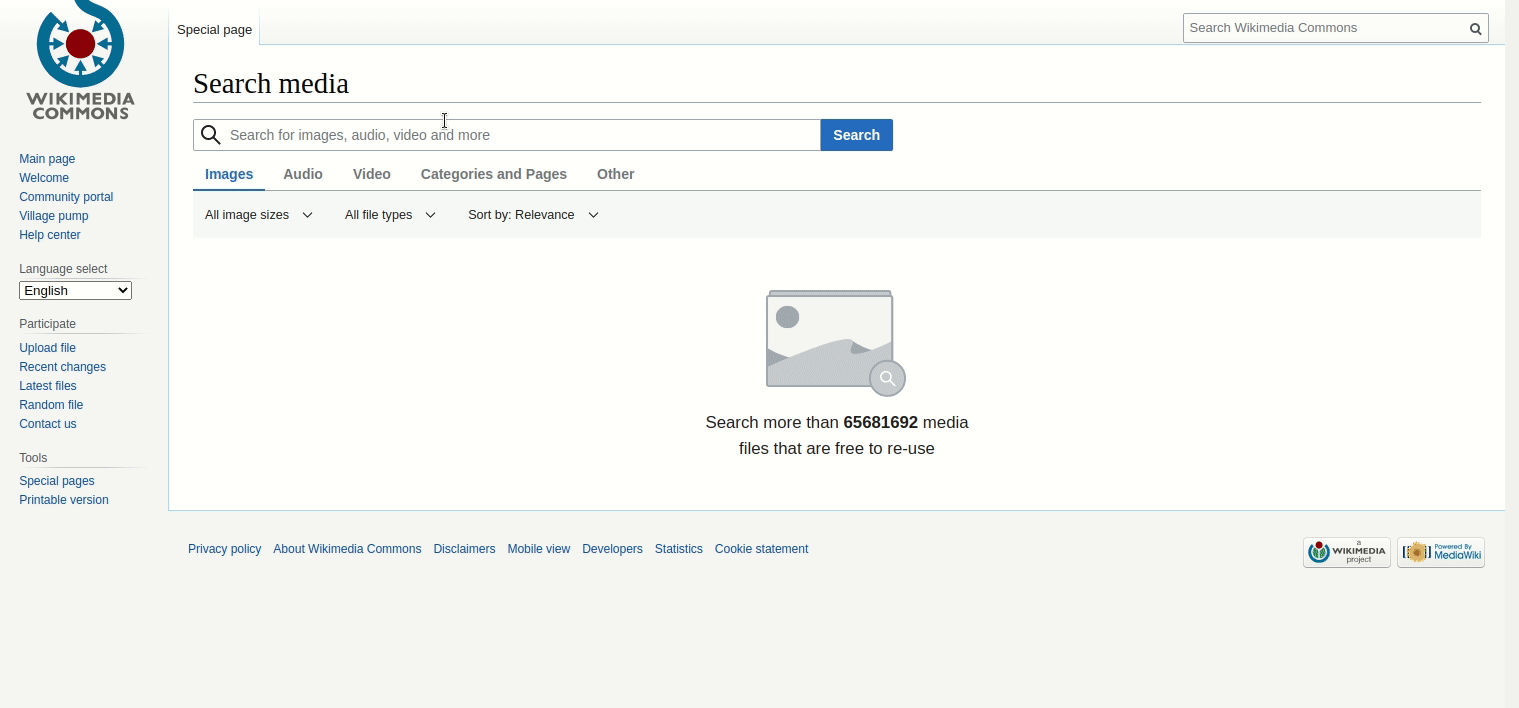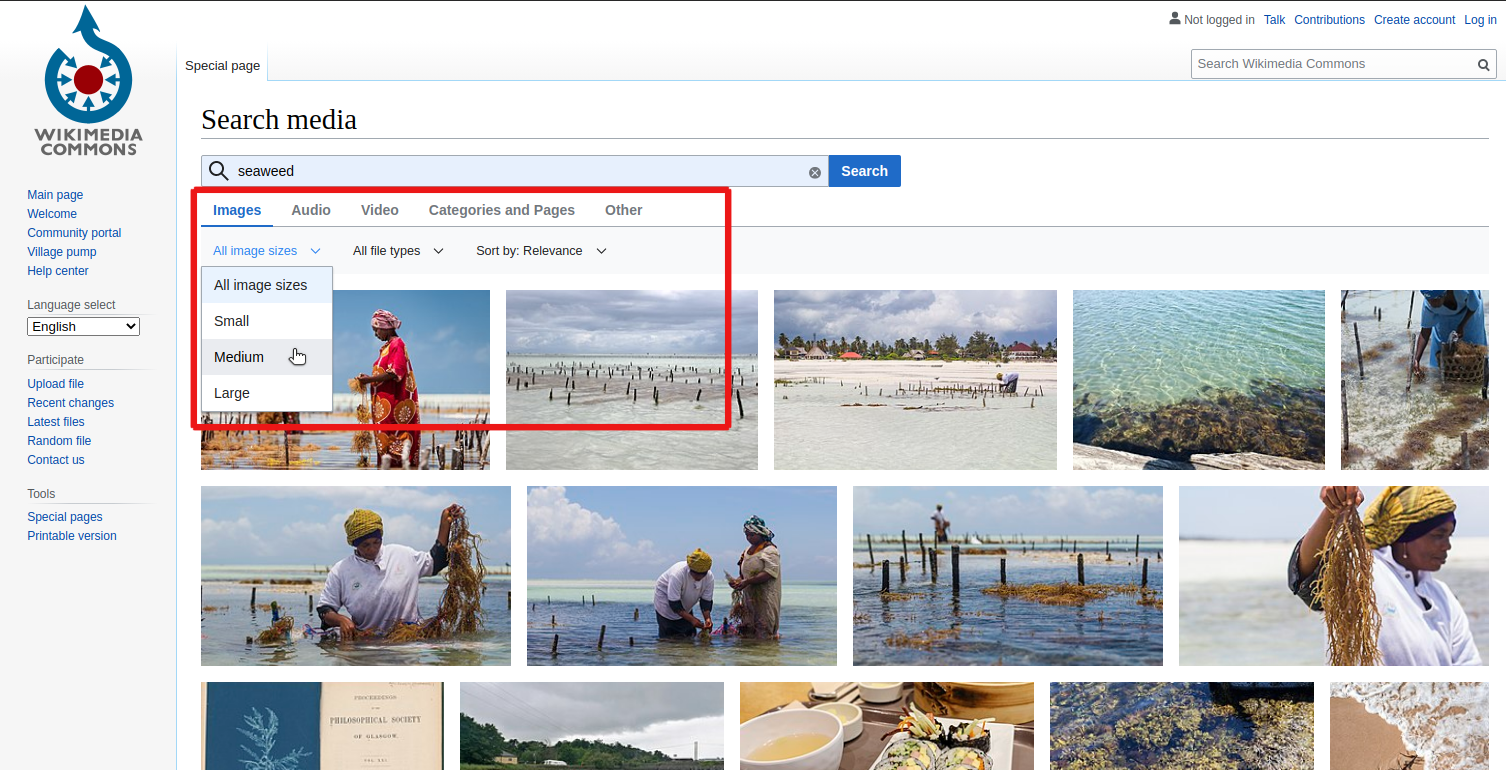 By sorting and filtering, you make sure that you are getting something that gets you closer to what you want. For example, you avoid getting back search results that give you small images that then you can't reuse outside a website.
Discover through categories
Categories by type of media
Another good way to discover content in Wikimedia Commons is through the "Categories". Categories are the way in which originally most of the information in Wikimedia platforms (including Wikipedia and Commons, but not limited to them) was hierarchically organized. Categories have then a main category and then subcategories.
When you enter to the main page, you will see the following resources being listed:

These are categories. In the Category:Images you will find subcategories organized around different criteria: technical aspects, certain types of depictions, among others. You can browse those subcategories according to your needs, but highly recommended are the subcategories Category:Featured pictures, Category:Quality images, Category:Valued images. These are images that have been featured at any given point on Wikimedia Commons due to their technical quality and their relevance to illustrate a topic.
A similar category exists for Category:Sounds and Category:Videos. The Category:Videos also has its subcategory Category:Featured media.
Categories by topics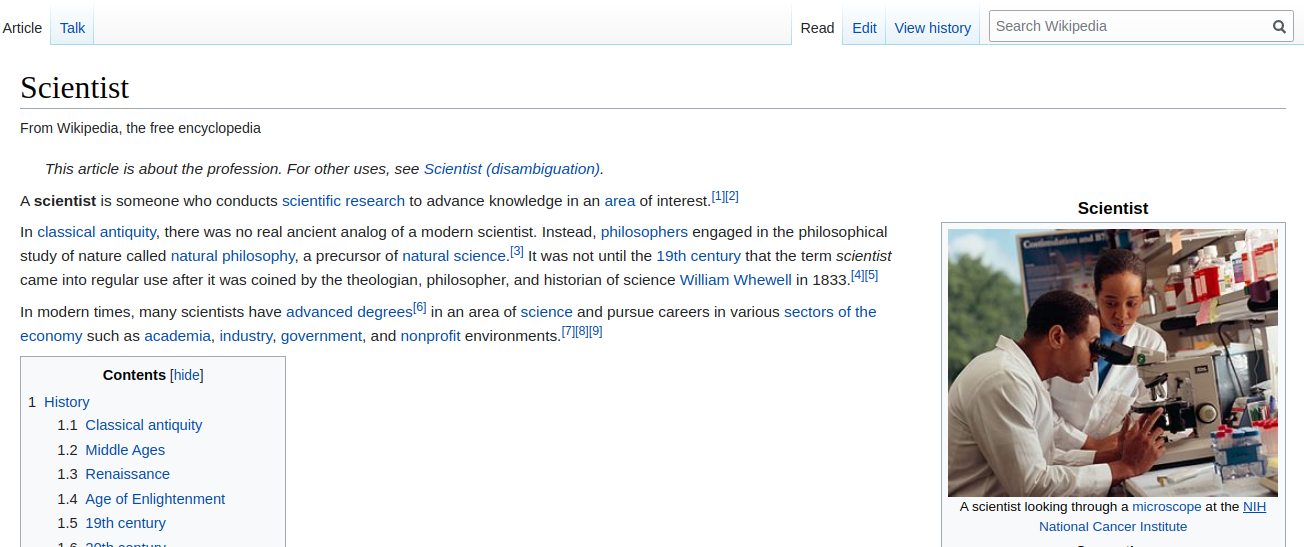 If you click on the photo, it will take you to the Media Viewer of Wikimedia Commons. But if you look into the right bottom corner, you will find a button that allows you to click on more details: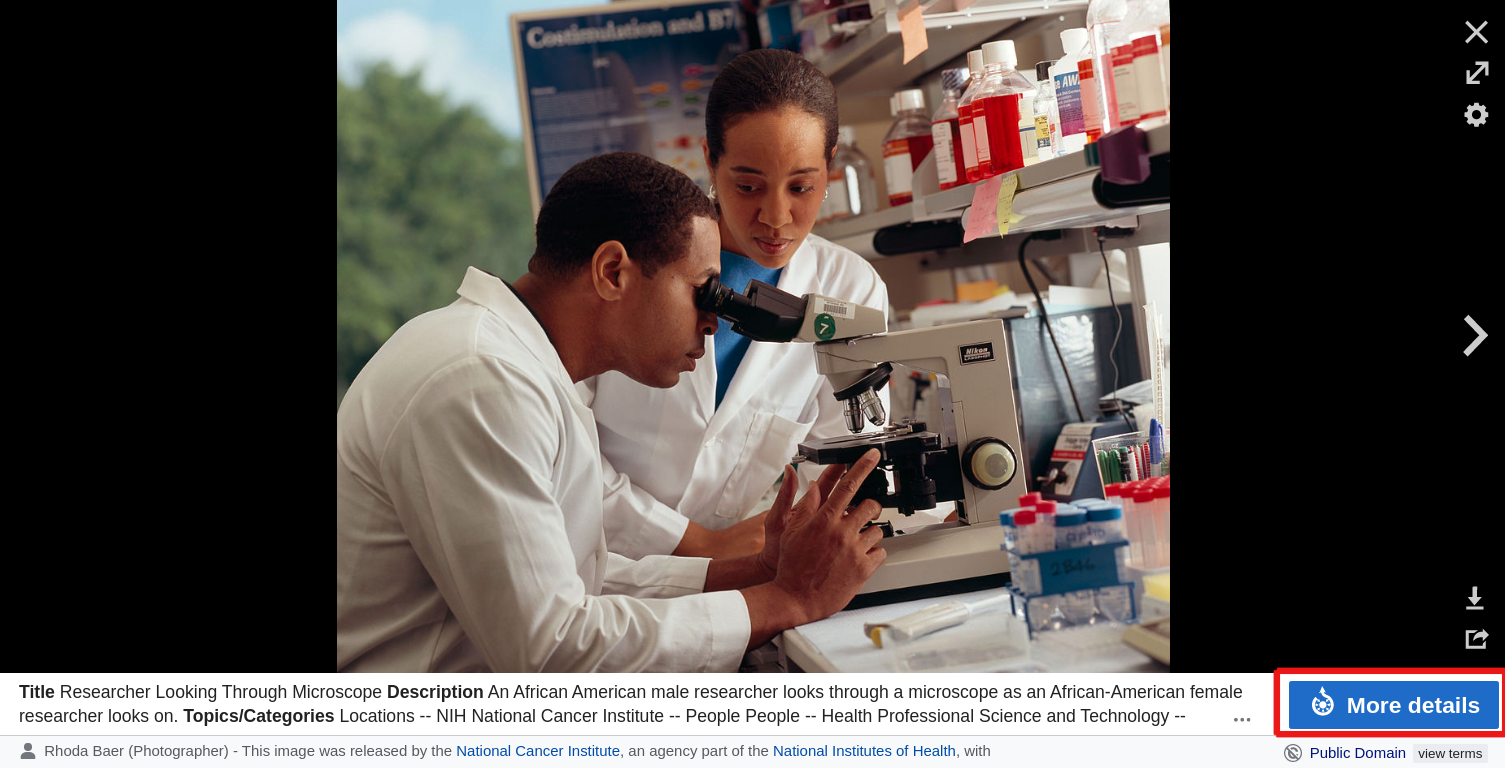 That will take you directly to the file stored in Wikimedia Commons. And, in there, if you go all towards the bottom of the page, you will find the Categories that the photo belongs to:

In this case, the photo belongs to Category:Men with microscopes. But you're interested in women scientists. Fortunately, you can search through categories using the search box at the top of the page.

 There, you can actually type and search for specific categories. So in this case, you would modify your category to be Category:Women with microscopes (and you will be redirected to "Females with microscopes"!). In short, whenever you like a photo on Wikipedia but you are not sure how to find similar or related photos, searching through categories is a good option.
Contests and campaign drives
The Wikimedia communities also organize photo contests and campaign drives to incorporate content to Wikimedia Commons. These campaigns and contest drives tend to be focused on incorporating specific types of high-quality content into the platform, for example, to highlight the diversity of a continent, of a range of cultural practices, or even of buildings. They are also normally called "Wiki Loves…" and you can find all the contests that have been happening in the page "Wiki Loves Contests".
 These contests and campaign drives have their own set of categories. Some of these very popular contests that have been running for a while are the following:
 You have to scroll down to the bottom of the page to find the partner category to which they belong and navigate through all the different subcategories. 
How to attribute authors using the "Media Viewer" in Wikimedia Commons
Building the TASL attribution with Wikimedia files actually takes some work. Remember you have to include:
Title

Author

Source

License
Preferably, in the title you would also include the link to the source. But there is also a simpler way to do this. However, be careful because this step doesn't always work as expected, so you want to make sure that it is providing all the information you need to build the TASL attribution.
 Suppose you entered into the file page through a search. In that page, you will find basic information and description of the file that will allow you to build your TASL attribution from scratch. But if you click in the button that says "Open in Media Viewer", it will take you again to the Media Viewer.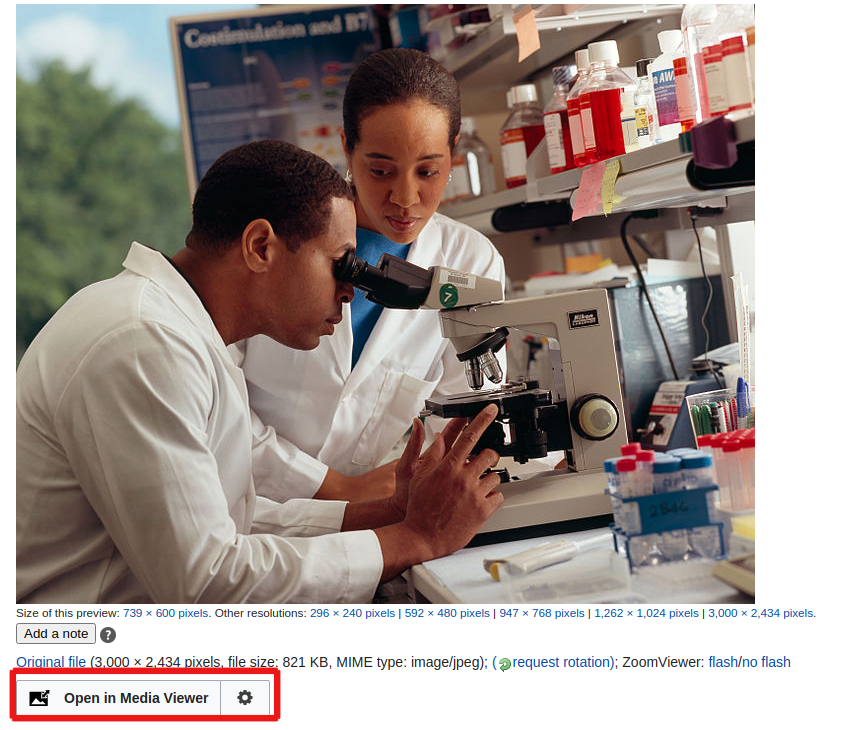 Once in the Media Viewer, you can use the arrow right on top of the button "More details". That will display different download options, but it will also display a message that "You can attribute the author" (or alternatively, "You need to attribute the author", if the work is not in the public domain).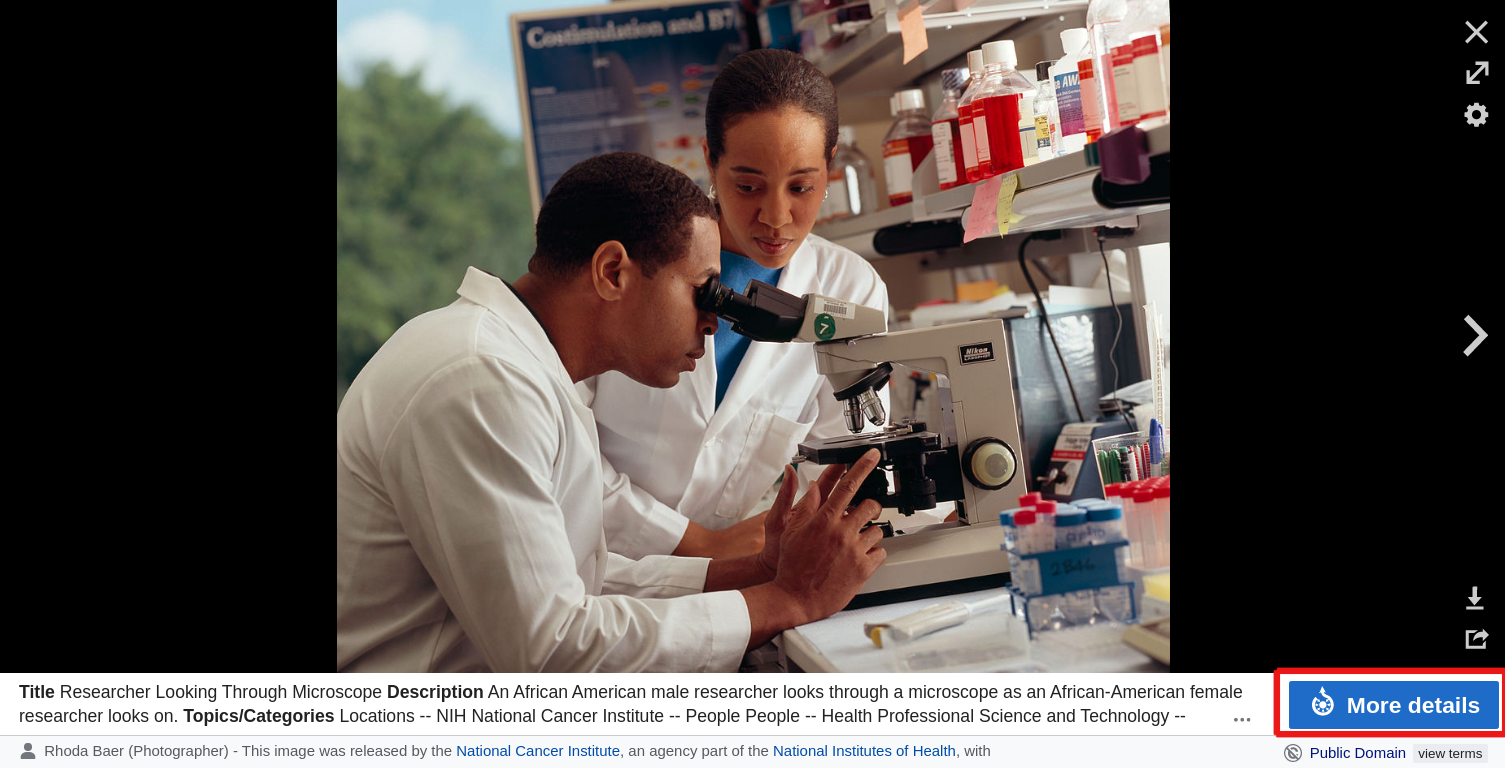 If you click on "Show me how", it will give you these options: "Plain" and "HTML". And then you just on the copy button.