Multimedia: Internet Archive
Internet Archive is a project that offers multiple services. To begin with, as it has been mentioned here already, Internet Archive is responsible for the Wayback Machine, which functions as an archive for the web. It has also partnered with several heritage institutions around the world to digitize their public domain books and other content, offering over 20 million books and texts. It also has video, audio, TV, software, and much more. If you click in each individual icon at their front page, you can enter into each category directly.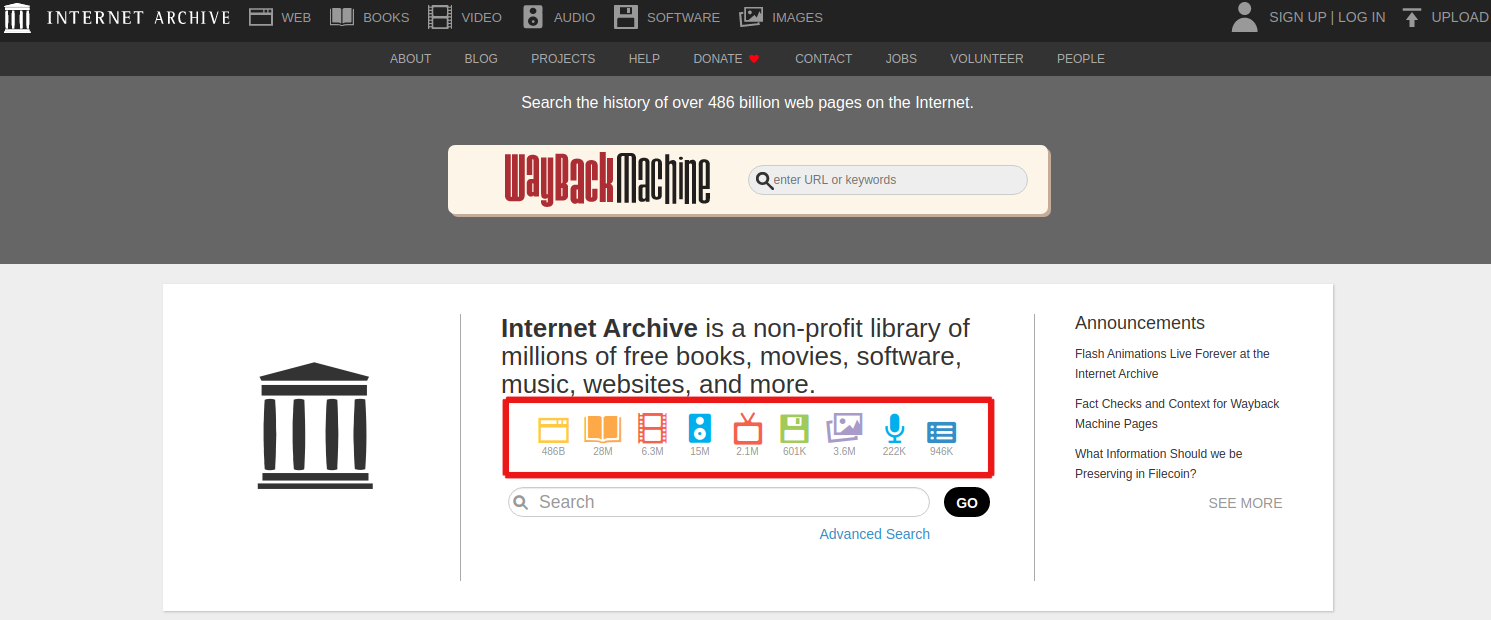 Internet Archive has content from very different sources, from cultural heritage organizations to community people that are interested in sharing their multimedia content with the world. Internet Archive also allows for material with any type of license, even including some content that might have an "all rights reserved" statement. 
 Internet Archive is massive. Make use of their search filters as much as you can, because they will retrieve more useful results than if you just make a very general search. Particularly important is to browse the collections in each category. For example, if you are searching for video, and you want some interesting beginning of the 20th century videos, then you will need to check the collection of the Prelinger archives. Internet Archive has content that no one else has, but sometimes you need to be patient and be willing to browse through their content.
Finding "Rights" information in Internet Archive
The search interface doesn't have any options to filter by license, so it's up to the user to figure out where the license is located.
In this example file, "The Road to Apollo", the description of the file has a field "Rights" that states that the file is public domain.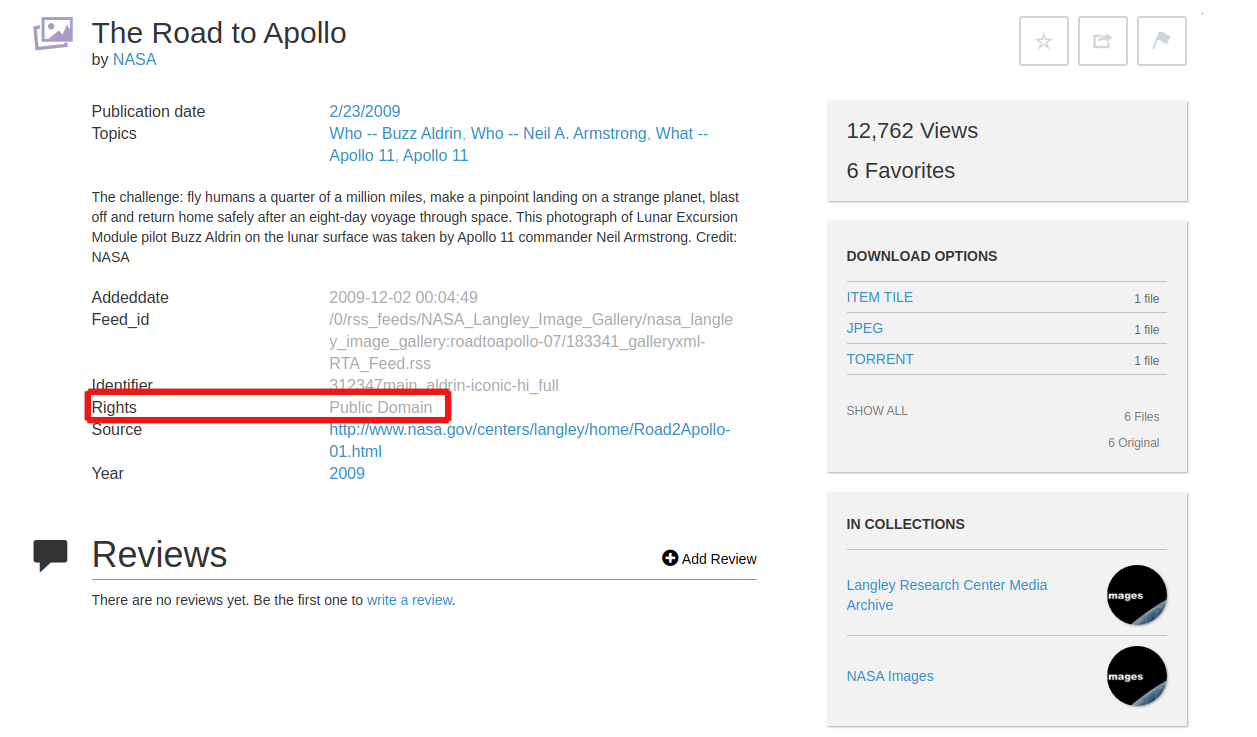 In other cases, such as in this example of The Voynich Manuscript, the information appears on top of the file description: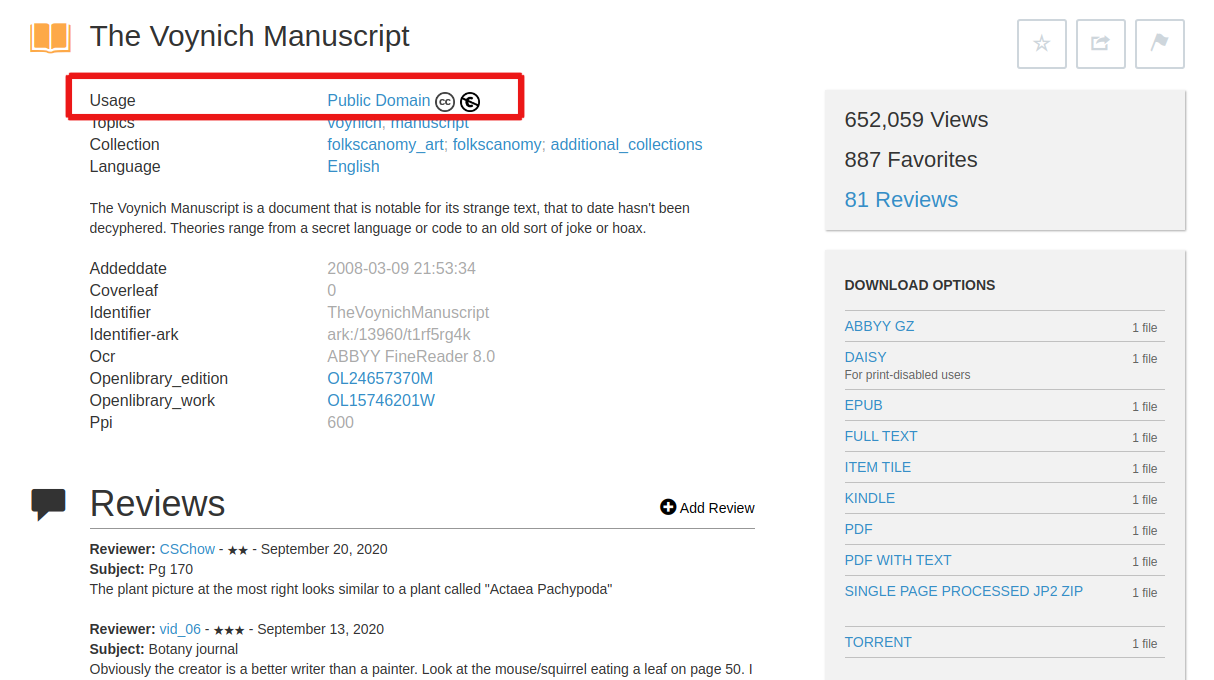 Sometimes, like in this photo, example from The Met Museum, the field "Rights" will take you to an external URL to read the Terms & Conditions of the website where the photo is taken from.
And in some other cases you might not find any "Rights" field being displayed at all! In those cases, avoid using the files unless you are able to perform your own risk assessment.