Multimedia: Flickr
Flickr is a very popular website to upload all types of images and videos. Flickr was also an early adopter of CC licenses, which means that there is a wealth of content on Flickr that is openly licensed. Flickr offers the full range of CC licenses and tools (the six licenses and the two public domain tools). By using the search filters, you can pick from content that you can freely reuse. If you click on the three dotted lines on "Advanced", Flickr will also offer you other options, like orientation, minimum size, date, and type of content. This is for example a search for "cucumber videos of medium size that allow for commercial use and modifications". This narrowed down the results, retrieving this time-lapse video of cucumber seedlings that could be uploaded to Wikimedia Commons and used in the cucumber article, for example.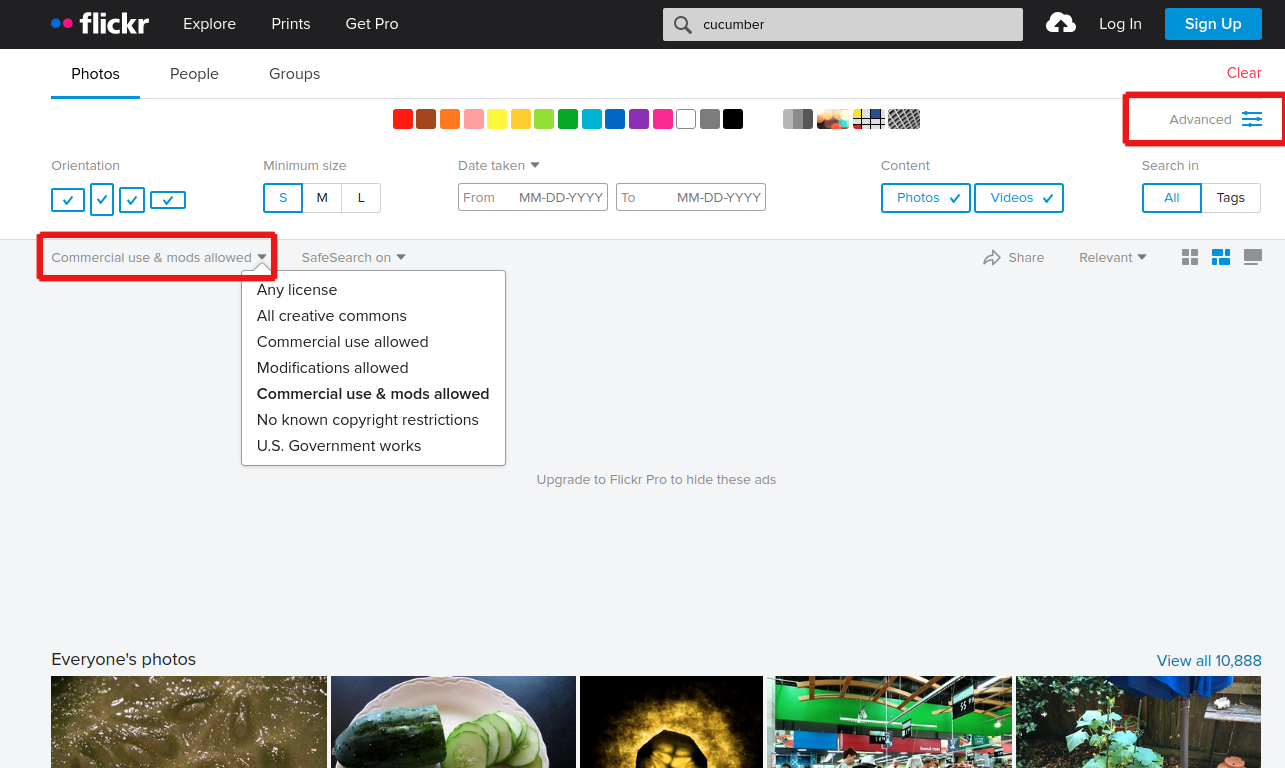 To build the attribution information, you can click on the "all sizes" button (for example in this image):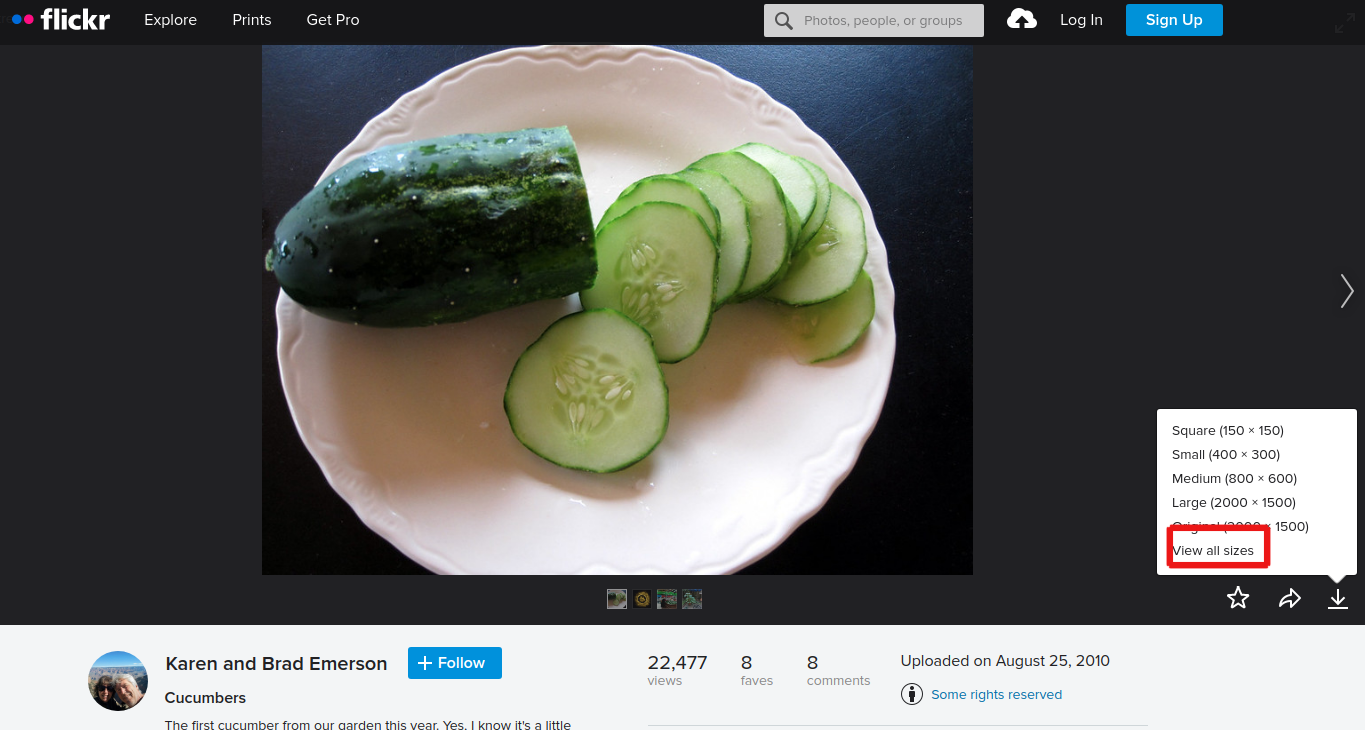 That will take you to the following page, where you can extract some of the information to build the attribution statement with the TASL approach: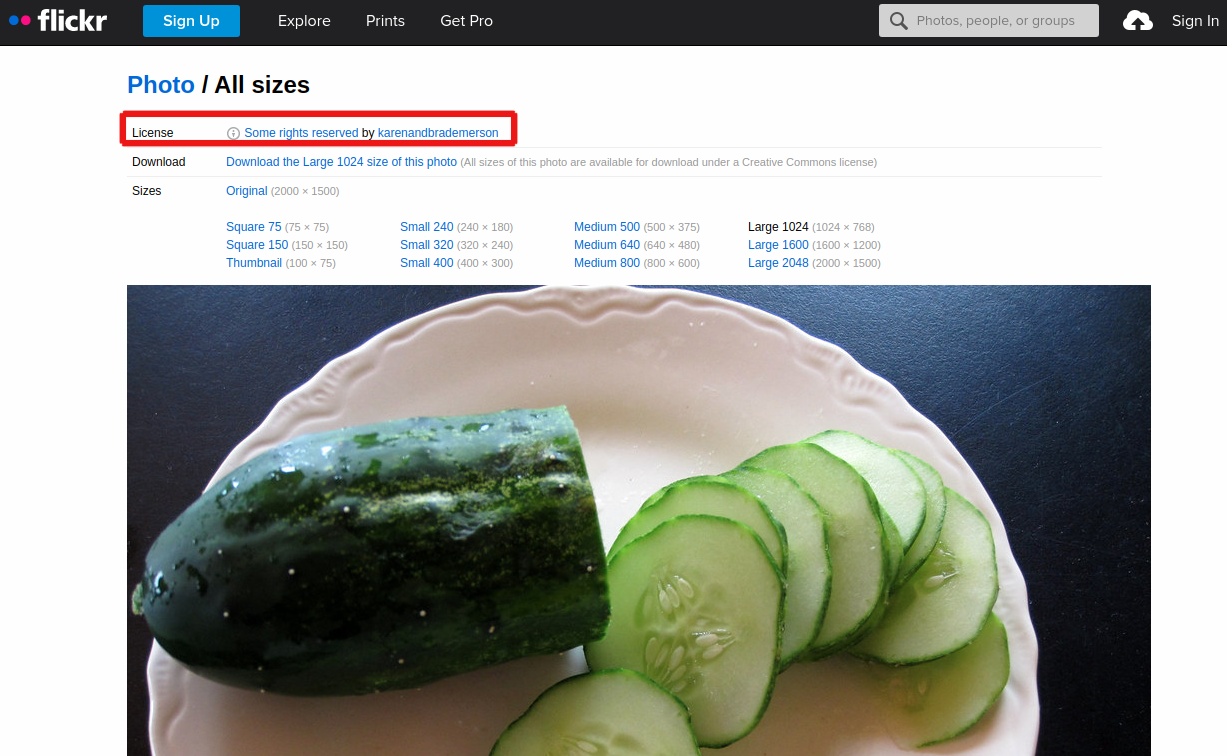 Then you will need to add the title and provide the source. 
Flickr Commons
Flickr Commons is the service that Flickr provides to cultural heritage institutions to upload their multimedia content. Often, content that has been uploaded to Flickr Commons is openly licensed or has a Public Domain Mark.