Multimedia continued, Vector Graphics and Images
Multimedia: Other government or public institutions
More databases governments are starting to realize the benefits of openly licensing their content. They apply open licenses to databases, government websites, and even to press releases that normally include high quality photos and other types of multimedia content. 
Often, Wikimedia volunteers upload these photos to Wikimedia Commons, meaning that they will likely be found there. However, since governments and state institutions are quite complex, it is hard to tell whether all the material that you might be able to find is on platforms such as Commons. A good idea is to check whether your national or local government does such releases. It is also a good idea to save the page that you are obtaining the content from with the Wayback Machine. Go back to "What happens if I use a material offered under a CC license and the author decides to remove or change the CC license?" if you have doubts on how to do that. 
Vector graphics: The Noun Project
The Noun Project is a very popular tool among graphic designers, both professionals and amateurs. Their service offers over 3 million vector graphics that are under either a CC BY 3.0 license (attribution required) or a CC0 public domain waiver (optional attribution). This website is now also offering photos. They are offering them under very different CC licenses, some of them including the Non Commercial and Non Derivative elements. Make sure to check which license the photos are under.
Their search interface is also quite simple, allowing search through very random keywords. The only downside of their search interface is that it is very monolingual, so it really only allows keywords in English. Another interesting feature is that the service has different "collections" of icons that might be related to a topic. For example, if you search for the keyword "work" you will find that the search results page offers several icons. But also in the top page, it will offer icons, collections and now photos.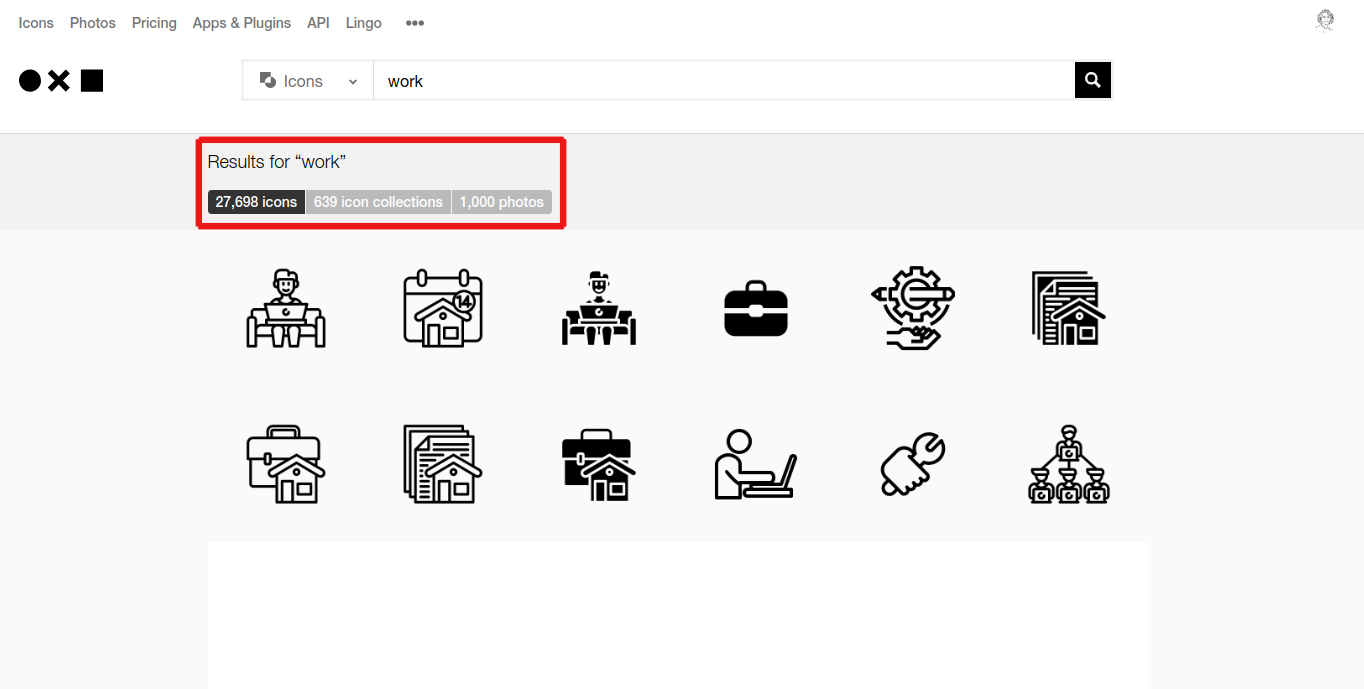 "Collections" put together a set of icons that are related with a topic. In this case, the "work" collections offer related icons to the "work" concept. This is useful if you know that you need more than one icon to a topic that has several different concepts related to it, and you want to keep the same style of icons. 
 Additionally, the Noun Project is more and more committed to diversity and being a more global community, so they are now putting out more icons that bring new representations of diverse people. Check out their very interesting collection "Redefining women"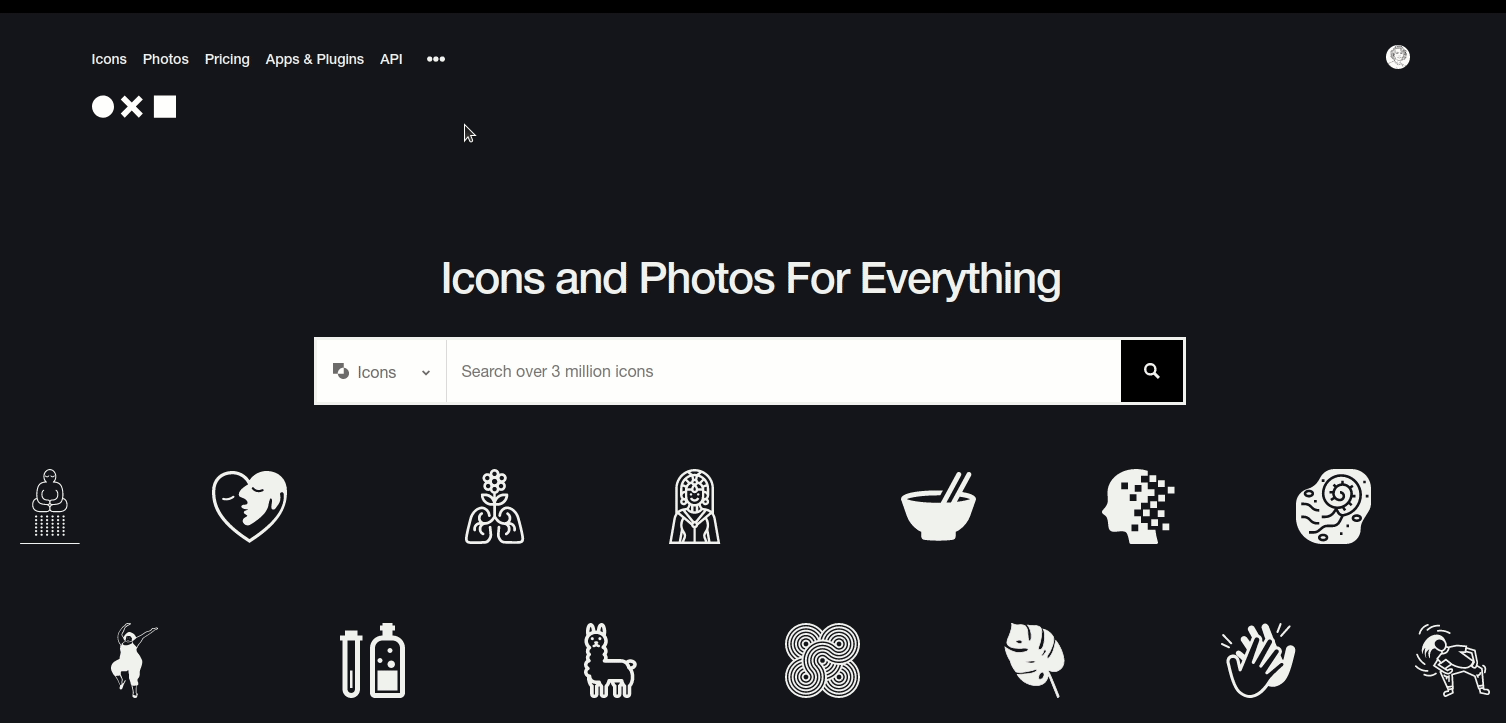 A last note to make on the use of icons from the Noun Project. If you try to download any given icon, the Noun Project will give you the "Pro Download" option (a paid one) and the "Basic download", as it appears in this image: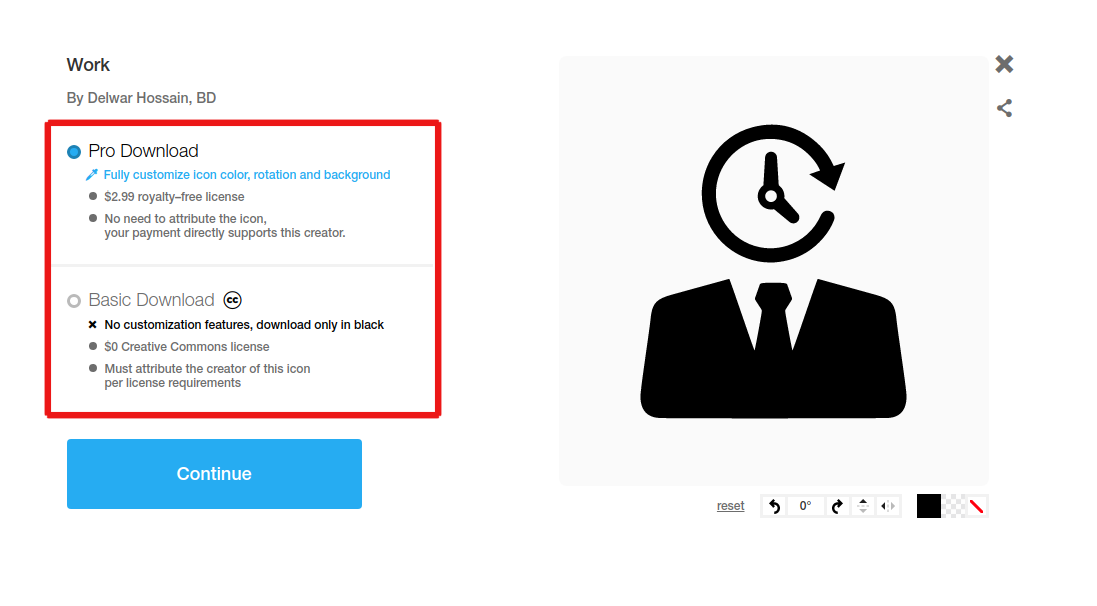 The "Pro Download" says that it gives you a vector that you can "Fully customize icon color, rotation and background". But if you click on the "Basic Download", it will offer you two file formats: PNG and SVG. The terms of the CC BY license (or if it's in the Public Domain) allow you to modify the vector. This means that if you want an icon in red or blue, you can still download the SVG, open it in your favourite vector software (for example, Inkscape or the SVG editor free webservice provided by Public Domain Vectors) and modify the icon as you see fit there. Don't forget to attribute the author, as seen in the TASL approach section.
Vector graphics: Public Domain Vectors
Public Domain Vectors is another website that offers over 60,000 vector graphics of different types of drawings. This website offers all their materials under a CC0 waiver, meaning that attribution is welcome but optional. This means that unlike other websites, you don't need to use any search filters for licensing. The website does offer useful search filters. 
You can filter by file format, by downloads or date, and by number of vectors that you want to have retrieved in each search: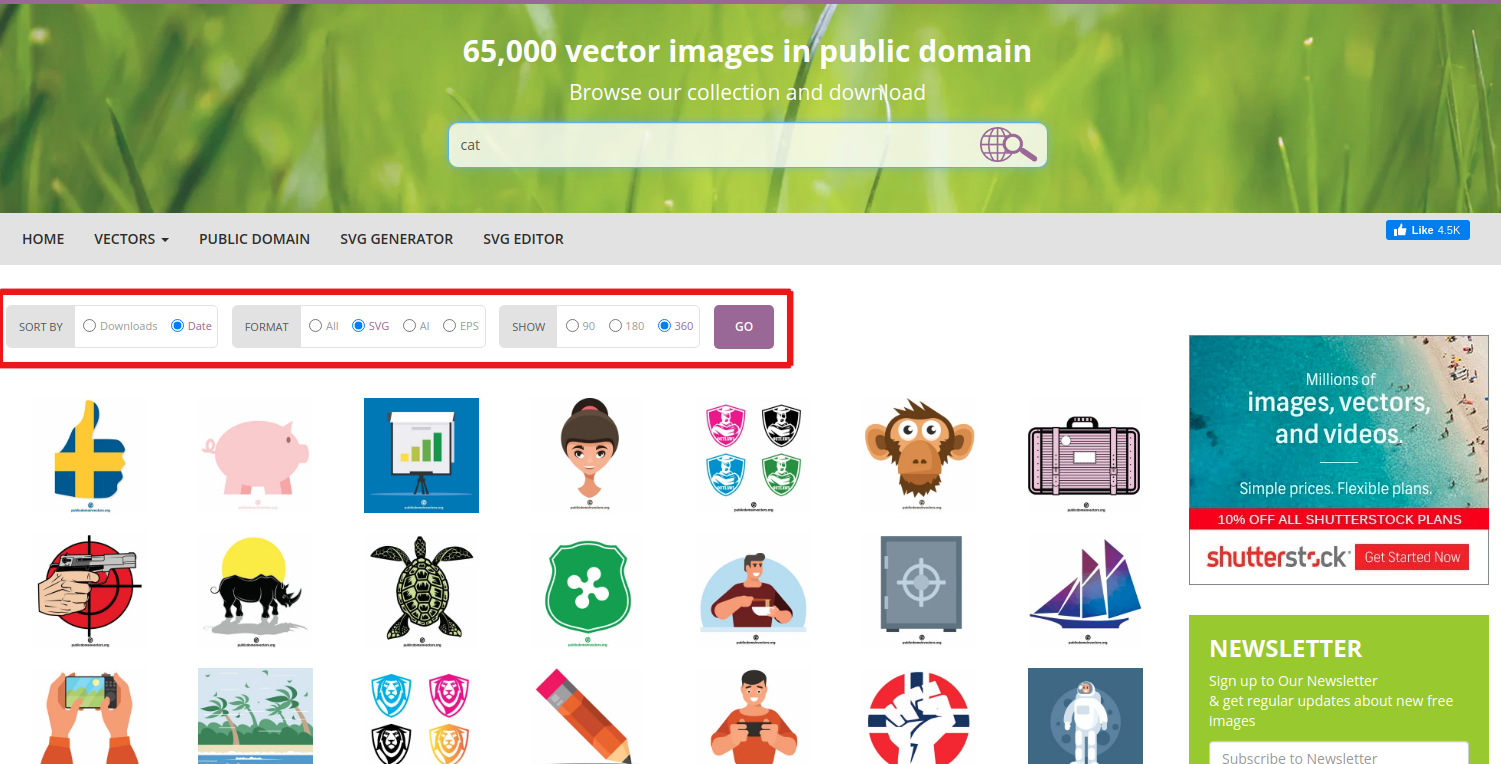 Additionally, you can do a search on any given topic, for example, "fist" and select one image you like, like "Vector illustration of freedom movement hand with pencil". The image will give you several details on the right, including the category to which it belongs (allowing you to navigate through similar, related categories), and other details such as the source; in the "Specs" you will find the file size, the date in which it was uploaded, and the number of downloads. At the bottom of the page you also have "Tags" and "Related searches" that could lead you to something in a similar line, if this doesn't do the job you need.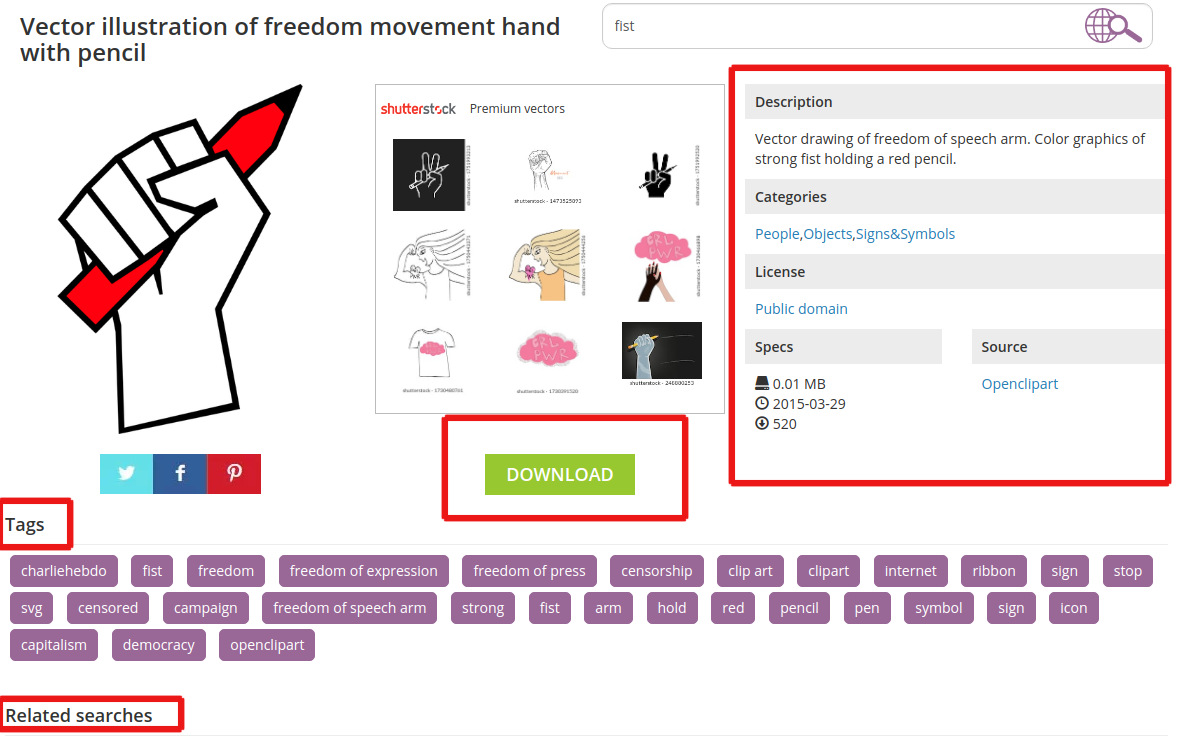 Images: Other websites
There are lots of websites that offer images either freely licensed or in the public domain. Every now and then you will find blog posts that highlight "public domain resources", such as this one: "31 Free Public Domain Image Websites". As that same article mentions, use these websites at your own risk, and always make sure that you understand the licenses and terms of conditions of the content that you are intending to use.