About this learning activity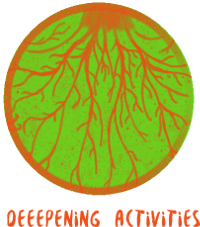 This learning activity is about the trainer/facilitator giving input and facilitating a discussion on the issues relating to privacy, consent and safety.
We suggest that you use this learning activity to cap the other learning activities such as: Unpacking "Safe" or The Bubble.
Learning objective this activity responds to
Develop an understanding of privacy issues, and how privacy affects women and their lives.
Who is this activity for?
This activity can be used with participants with different levels of experience with both online space and creating safe spaces. Of course, if the participants have only a very basic understanding of feminist concepts such as agency and consent, then the trainer/facilitator will need to clarify those terms at the beginning of the input and discussion.
Time required
Minimum of 40 minutes.
Resources needed for this activity
Flip chart paper or white board
Markers
The trainer/facilitator can also opt to use a presentation for this activity.
Mechanics
If Unpacking "Safe" or The Bubble have already been done, use the insights from those activities to launch into defining privacy. Specifically:
Draw from the the definitions of safety/safe that came from the activities that can be connected to privacy and consent issues.
Key concepts raised during the prior learning activity that either need to be stressed/reiterated or further clarified (this is an opportunity to clarify notions/ideas that are against feminist values on privacy, consent and safety).
Experiences shared in the prior activity that highlight the connections between privacy, consent and safety.